Saturday, August 17th, 2019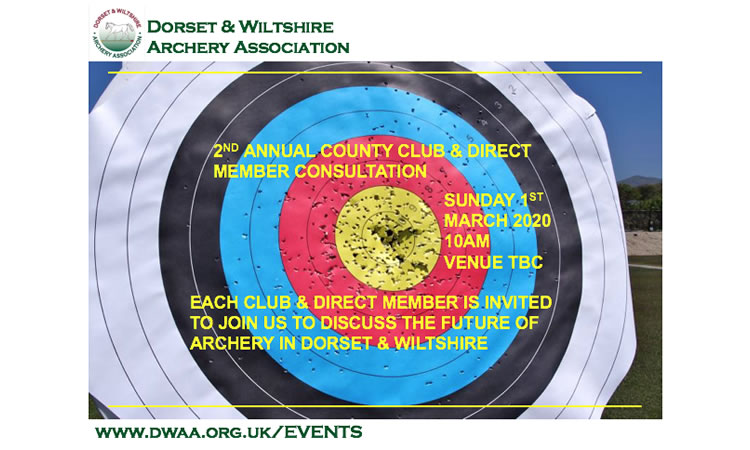 Following on from the first Consultation held on Saturday 10th August 2019 in Devizes and on Saturday 17th August 2019 in Wimborne club executive representatives from all our affiliated clubs also our direct members are invited to join us to for the 2nd Annual Consultation on Sunday 1st March 2020 to discuss what they want from the County Association that that they were asked by GWAS to set-up in 1954/55 from within their own clubs.
As part of our continued commitment to consulting with our members we would be delighted if Club Execs representing their club members and available Direct Members would come along to give us their thoughts to help us understand what they value most and how satisfied they are with the current level of service provided. This invaluable feedback will help inform our future strategy, to grow our sport and help to improve the programmes and services we provide.
Date Sunday 1st March 2020.
Time 10am.
Venue TBC.
As previously communicated no Judges are available for any competitions on that day.
https://www.dwaa.org.uk/posts/no-judges-available-for-competitions-on-sunday-1st-march-2020/
Filed under : County News