Friday, August 3rd, 2018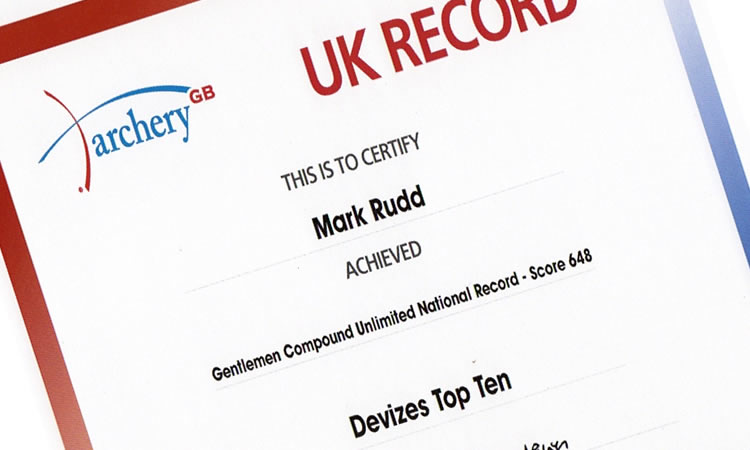 Mark Rudd, a member of Devizes Bowmen has claimed a new National Record by shooting a perfect round at the 47th annual Devizes Top Ten Tournament held at Green Lane on the 27th May 2018, with a score of 648.
Mark, one of the UK's top Compound Archers ranked 7th in 2017 who has shot for Team GB internationally, was seeking a new challenge and discovered that no one had ever shot a 'perfect' National Round with all 72 arrows in the gold.
His efforts have now been officially recognised by Archery GB who have awarded him the National Record for this round as the first archer ever to have 'cleaned' the National round since its introduction to target archery in 1849.
Well done Mark!
Filed under : County News