Friday, June 28th, 2019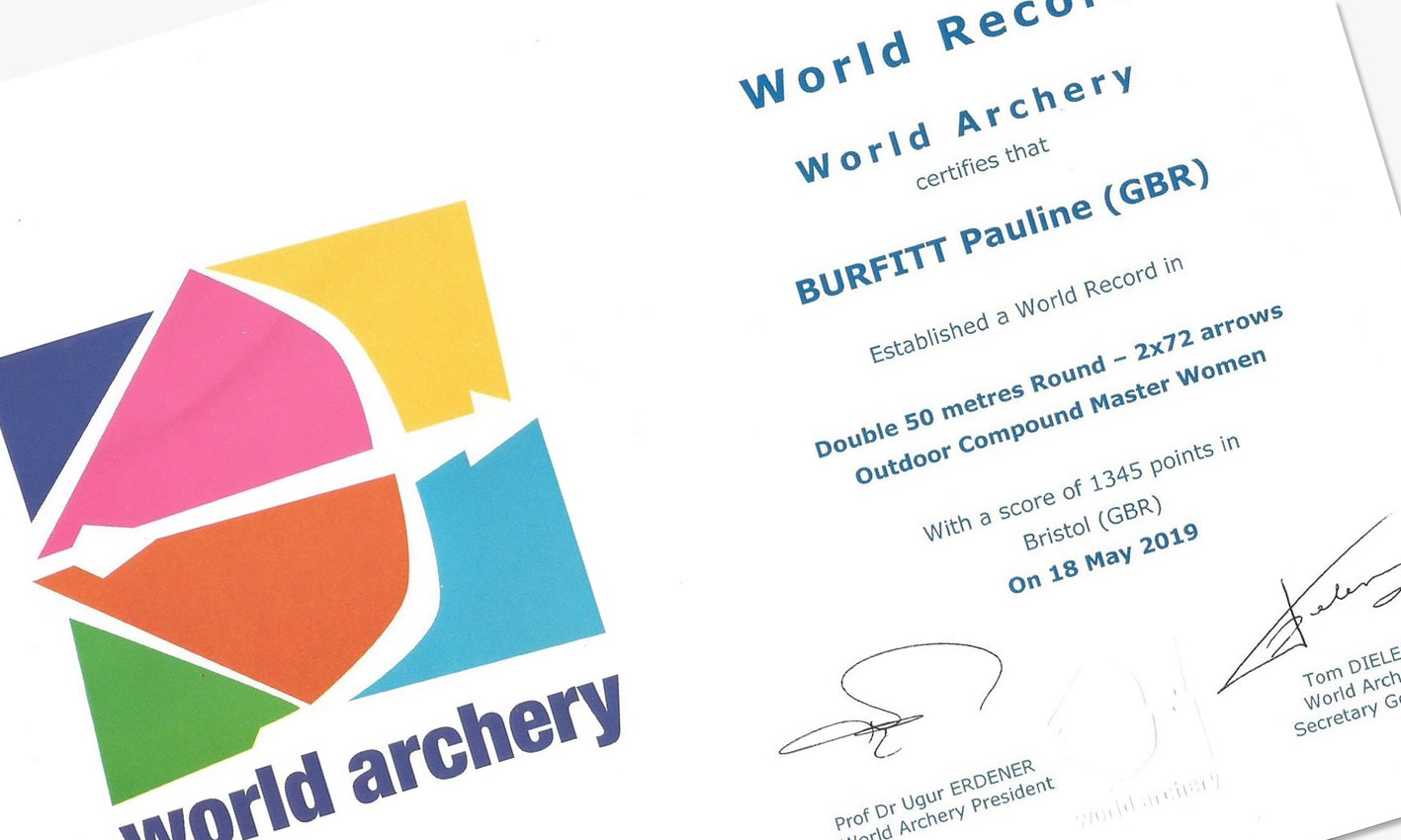 Pauline Burfitt, a member of DWAA affiliated Chippenham Archers in a major career highlight has been awarded a World Record as a compound Master Lady archer by World Archery for her WA Double 50m round at the Cleve Archers Spring Tournament 2019 held at their Hambrook ground on Saturday 18th May 2019, with a score of 1345.
Pauline, one of the County's top compound archers, who has represented both England and Great Britain internationally, is celebrating a triple success in 2019 as she was also won the GWAS Regional Indoor Championship at Weston-super-Mare in February.
She was also 'Champion of the West' at the GWAS Dunster Championships at Dunster Castle in Minehead in June. As a result she is now the reigning Indoor and Outdoor compound archer in the Region for 2019 as well now as holding her new World Record.
Well done Pauline!
Filed under : County News