Saturday, June 1st, 2013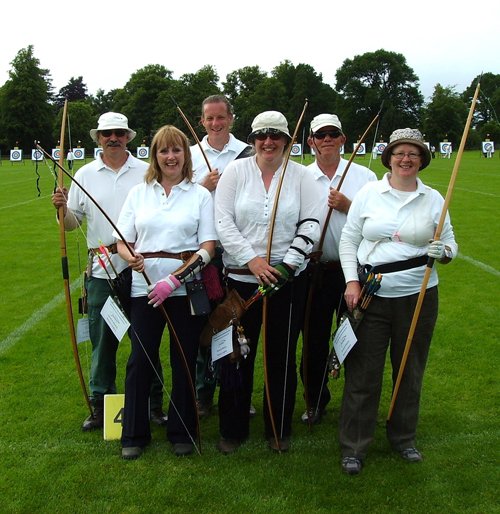 The County had great success at the Archery GB National County Team Championship 2013 held at Lilleshall with both longbow teams.
The Ladies longbow team winners (three counties entered).
Lynda Hutchinson, Jackie Walker and Nancy Rider.
The Gents longbow team winners (five counties entered).
Terry Ives, Michael Pearce and John Hayes.
The recurve and compound teams' representing the county were:
Recurve Women: Jane Prior, Rachel Vines and Jill Newland
Compound Women: Erin Prior, Laura Harding and Michelle Loxley
Recurve Men: John Prior, Richard Kerr and Tony Hammond
Compound Men: Chris Fowler, Ian Harding and Mike Brown
Filed under : County News