Tuesday, May 7th, 2019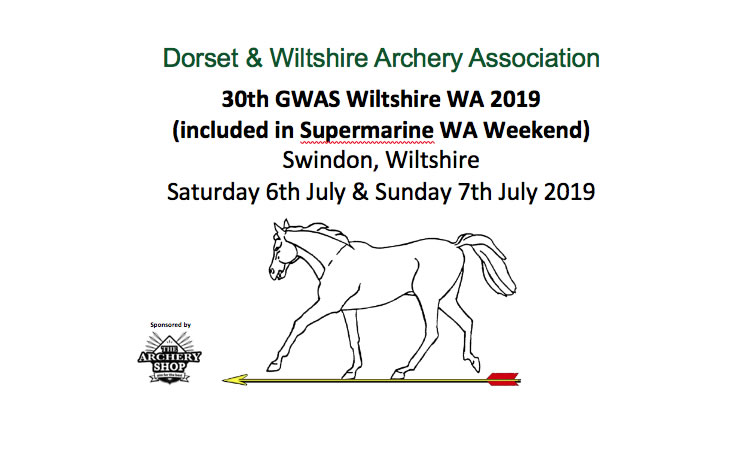 The Dorset & Wiltshire Archery Association, with sponsorship by The Archery Shop, have great pleasure in presenting the Grand Western Archery Society 2019 Wiltshire WA (FITA) including Metrics 1-5 on Saturday 6th – Sunday 7th July at Supermarine Sports Club in. Swindon, Wiltshire hosted by Supermarine Bowmen.
Please note this event is not a 'Double WA weekend'.
The prospectus and entry form can be found on;
https://www.dwaa.org.uk/events/supermarine-wa-weekend-incorporating-dwaa-1440-world-record-status-double-wa-70m-60m-50m-wa1440-metrics-1-5/
Entries are open until and including Friday 28th June.
If you think your posted entry may miss the deadline please contact wiltswa1440t@dwaa.org.uk to let us know. Don't delay enter today! le 2 Accent
Filed under : County News