Saturday, January 5th, 2019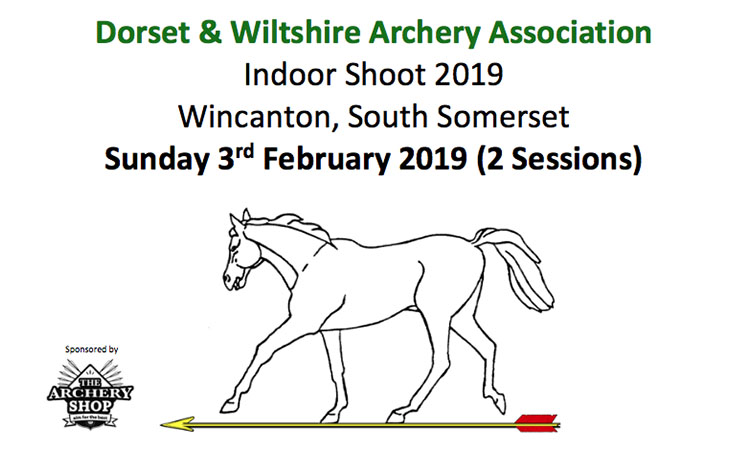 The Dorset & Wiltshire Archery Association, with sponsorship by The Archery Shop, have great pleasure in presenting our Indoor shoot for 2019 at Wincanton Sports Centre at Wincanton in South Somerset.
This is the only indoor shoot of the year for us in the DWAA and there is still time to enter as we are still taking entries up until and including Saturday 26th January 2019.
With two separate Target sessions on Sunday at 09:15 and 12:45 there is a session for everyone or you can even do both.
The prospectus and entry form can be found on
https://www.dwaa.org.uk/events/dorset-wiltshire-archery-association-indoor-shoot/
If you think your posted entry may miss the deadline please contact indoort@dwaa.org.uk to let us know.
Don't delay enter today!
Filed under : County News