Thursday, June 1st, 2017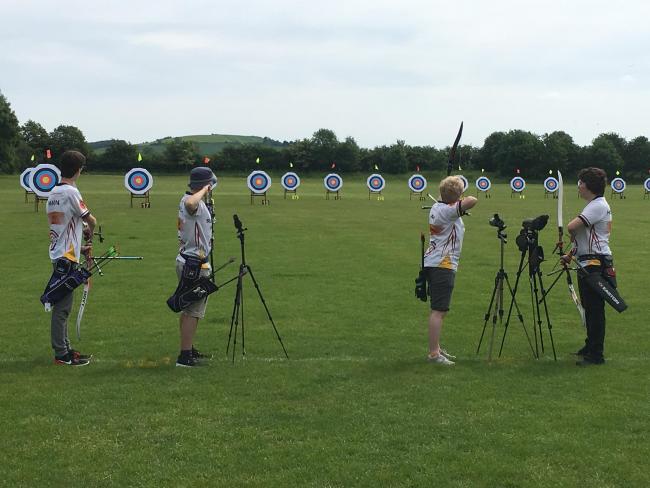 THE Supermarine Junior recurve team were joined by compound archer Damien Russell for a successful day of shooting at the Devizes Top Ten Tournament.
Nick Mann came first in the Bristol two-round recurve junior gents section, beating Dorset and Wilts county team regular Jonathan Horspole into second place.
Asha Orme won the Bristol two-round recurve juniors ladies and took the trophy for the highest overall score for a junior recurve lady.
Damien Russell won the Bristol two-round compound junior gents category with a third Junior Master Bowmen score that qualifies him for entry into this year's UK Junior Masters which take place in Oxford in August.
Orme has already qualified for this year's UK Junior Masters as an U16 archer, but now has a tough season ahead in the U18 ladies division.
Supermarine Bowmen's senior archers also continued their winning streak, with Ian Colley and John Prior taking first and second for the recurve Gent's York round, while Rachel Vines won the recurve ladies Hereford round.
Supermarine also held off Andover Archers to take the recurve team trophy.
This news story was originally published on the Swindon Advertiser website.
Filed under : County News