Monday, April 15th, 2019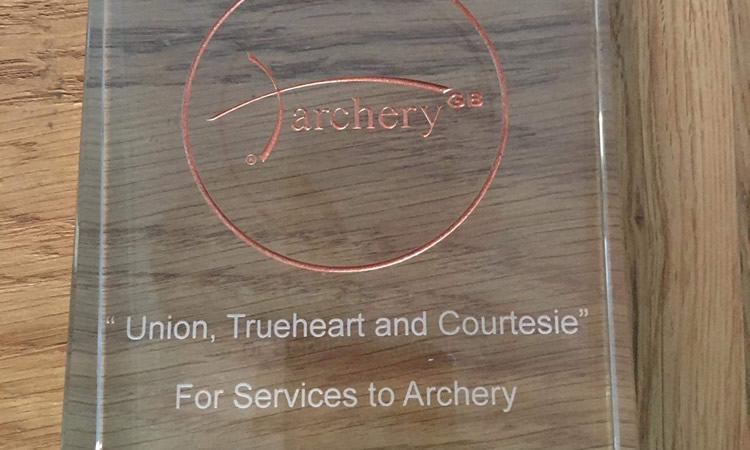 At the 2019 Archery GB Annual conference and AGM held in Birmingham at the weekend the following from DWAA affiliated clubs were recognised with Bronze plaquettes for services to archery;
Joan Griffiths (Supermarine Bowmen, current County Judge and former DWAA Tournament Organiser) as a highly respected judge, archer and Dorset and Wiltshire county official.
Gloria Mead (Mere Archers and current County Judge & DWAA Secretary) as British Field Team Manager and a past world field championships course designer.
Mike Vittles (Supermarine Bowmen and former DWAA Secretary) whose work during has been pivotal to Dorset and Wiltshire county.
Also recognised in 2017 was
Tony Smith (Devizes Bowmen and current DWAA President) for more than 60 years of devotion to archery and being an outstanding ambassador for our sport.
Well done to all the above and all our other invaluable volunteers who work tirelessly to help develop our sport at all levels from national committees to grass roots.
More information can be found on the links below
AGB
2019
https://www.archerygb.org/volunteers-honoured-at-agm/
2017
https://www.archerygb.org/heroes-honoured-agm/
GWAS
2019
https://www.gwas.org.uk/posts/archerygb-agm-awards/
2017
https://www.gwas.org.uk/posts/honoured-by-archery-gb/
Filed under : County News